Pedigree Puppies For Sale
THE BULL TERRIER AND BULL TERRIER (MINIATURE)
ASSOCIATION OF WESTERN AUSTRALIA (INC)
Affiliated with The Canine Association of WA Inc – Dogs West
Member of the National Bull Terrier Council (Australia) NBTCA
AUSTRALIAN NATIONAL KENNEL COUNCIL REGISTERED BREEDER: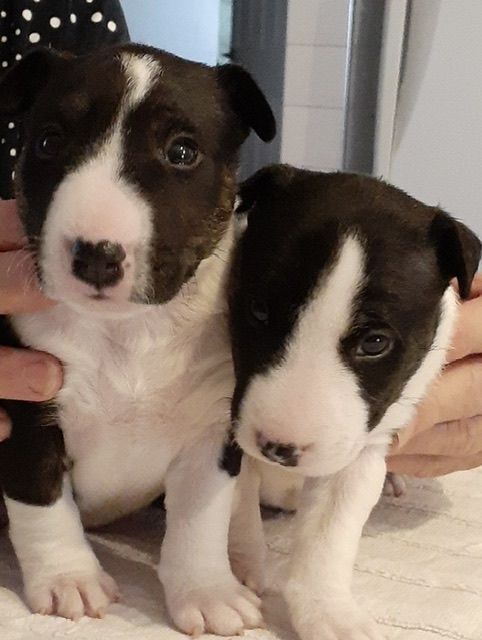 For all pedigree puppy enquiries, please contact Deb on 08 - 94171640
Please note that:
Puppies have been fully DNA breed profiled (including PLL and LADS for miniatures), veterinary accreditation certificate, microchipping, vaccinations (all carried out by a vet), breeders puppy pack, and Club membership. Ongoing breeder support provided.
Orivet DNA Testing
Please contact the breeder that you purchased your dog from regarding health, temperament, or rescue, or behaviour problems. Our Club does not give out opinions/advice in regard to this.
Contact Details
BT and BTM Association of WA Inc
Perth, WA, Australia
Phone : 94171640
Email :
[email protected]